Moms of Developmentally Disabled Kids:
Are you stressed and worried?  Are you feeling overwhelmed with all there is to do for your child?  Do you feel like you have no time to take care of yourself? Would you like to take back control of your life and experience more joy?
Sign Up to Receive your Free Guide 5 Steps to Reduce Stress
The Challenge:
You find that you're so busy caring for your disabled child, your other children, your partner and your job that you've lost sight of taking care of your own needs.  Of course you want to give your child access to all of the therapies, medical care and activities that will help them succeed.  But you've spent so much of your time and energy focused on others, that you've neglected yourself. This impacts your health and well being, your ability to succeed in your personal and professional life and your relationships.
You have perhaps a sense of resignation.  It's your job to care for your disabled child, and your family and it's hard to see how you could care for yourself too.  You want to take care of yourself, you know it's important, but you just can't seem to find a way to do it.
Because you feel out of control, you spend a lot of time worrying.  Worrying about your child.  About their health, education and development. About what their future holds.  About what your future holds.  Worry creates more overwhelm and stress and makes it difficult to move forward in your life.
The ideal Future World:
Are you ready to move out of overwhelm and worry and to begin taking care of yourself, carving out some time for your own desires,  and to finally create the life you want to live?
 Imagine being less stressed and less worried and having effective, simple tools to quickly deal with stress and worry when they show up.
Imagine practicing radical self-care - I'm not talking about bubble baths and candles - but self-care that has you deeply impacting your emotional and physical health in a way that sustains you.
Imagine feeling alive, being excited about the life you are creating for yourself! Knowing that you are capably and confidently taking exquisite care of yourself AND your family.
Why you are stuck:
You get so busy doing for others, with good reason – you want the best for your kids – that you forget to take time for yourself. You probably do such a good job taking care of other people – your family, your coworkers, your boss – that you only do the bare minimum for yourself. Time goes by fast with therapy and doctor's appointments and you haven't taken time to stop and reflect on which direction YOU wanted to go with YOUR life. You got so wrapped up in everyone else's needs, that you forgot about your own. You've got too much busy-ness and not enough reflection and direction.
What you can do now:
Take a moment now. Choose one thing you'd like to change in your life. Take a couple of deep breaths and close your eyes.   Fast forward to the point in time where you've made that change and picture how that aspect of your life would be.  Bring all of your senses into it: where are you, who are you with, how do you look, how do you feel, what are you thinking, what colors, sounds, smells are you experiencing?  Take a few minutes and write down your answers.  Reread what you've written and visualize that future version of yourself for a few minutes every day.
You don't have to know the how yet, just the what. Or maybe you don't even know what you want to be different, maybe you just know that you want something to change.
It's ok, wherever you are, we can start from there.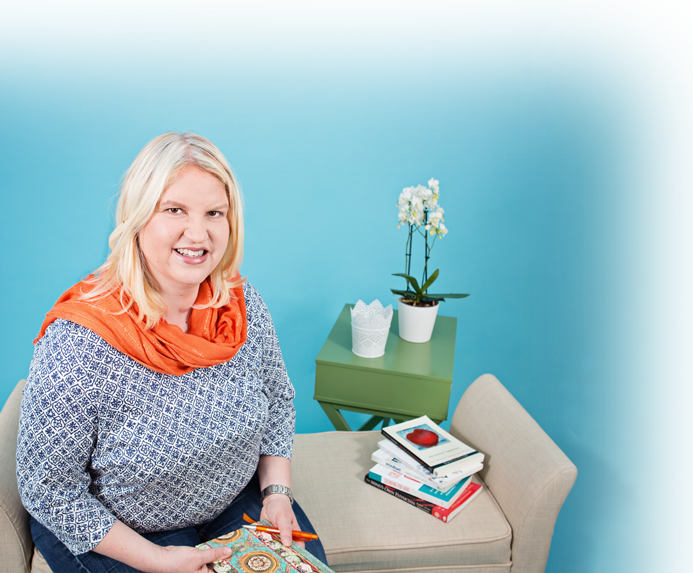 I'm a mindfulness-based Life and Weight Loss Coach. I  support moms of developmentally disabled children to reduce stress and avoid burnout so they can create the life they want for themselves and their family. 
I provide you with a framework and structure to help you learn to reduce and manage stress, overwhelm and worry (because let's face it, some stress is going to happen, and you need good solid tools to minimize the impact).
When you can confidently handle stress and worry, it then frees up your energy to make the changes YOU want, to reconnect with YOUR dreams and passions, and to create the life YOU want.
And I teach you how to do all of this without guilt or feeling like you're cheating your family or your career. They're going to get a better version of YOU, which is going to make you a better parent, a better partner, a better employee.
Are you ready?
If you're ready to get a handle on your stress and worry, get control of your future and live the life YOU want, then take the first step: tell me more about you HERE, and get my free Guide to Feeling Better. Let's talk about the first small steps you could take toward a new life.